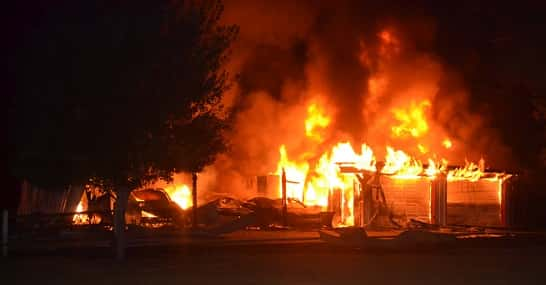 A large garage fire in Big Clifty has destroyed five vehicles and resulted in ammunition being set off as firefighters battled the blaze.
Wednesday morning at 12:10, the East Grayson and Clarkson Fire Departments responded to a garage fire at 745 Morrison Road.
Upon arriving at the scene, firefighters found a detached garage containing five vehicles, including a new truck, fully engulfed in flames. In addition to vehicles, the garage also held the owner's work tools along with an abundance of .22 caliber ammunition. The ammunition, located at one end of the garage, complicated the efforts of firefighters as the ammo was set off by the heat and flames for nearly an hour after firefighters arrived.
Firefighters battled the blaze for over two hours. The garage, though, was a total loss. It's unclear how the blaze began.
Clarkson fire cleared the scene at approximately 2:40 with East Grayson clearing at 3:00. There were no injuries reported.
Grayson County Sheriff's Office Sgt. Fred Norder and Deputy DJ Newton assisted at the scene.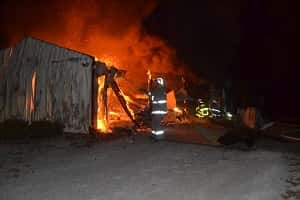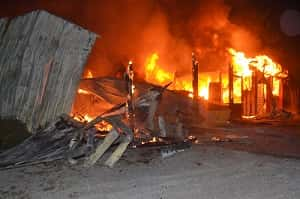 By Ken Howlett, News Director
Contact Ken at ken@k105.com or 270-259-6000