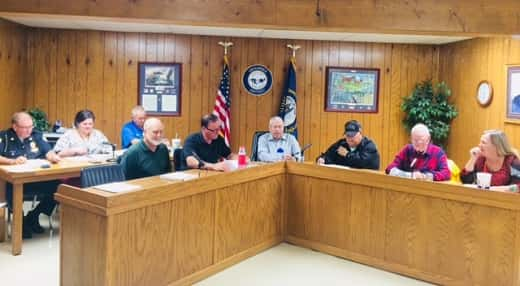 At Monday night's Leitchfield City Council meeting, President of the Leitchfield Softball Board of Directors, Jeremy Woosley, provided an update on the ongoing Beville Park softball concession stand project.
The project, which will replace the current, antiquated concession stand, recently received bids for electrical supplies, construction materials and plumbing work. Future Designs Building Materials offered bids for electrical supplies ($4001.79) and construction materials ($17,741.63), while England Plumbing bid $32,574.01 for the project's plumbing work.
All three bids were approved.
The cost of the project currently stands at $54,317, with masonry bids yet to be received. The project was allotted $200,000 in the city's budget, with Grayson County Detention Center inmates saving the city about $80,000 in labor costs.
Woosley said demolition of the current building should be complete by the end of the week, with plumbing work to begin soon.
Donation brings musical instruments to Beville Park
Parks and Recreation Director Tammee Saltsman said Jeff Jobe, grandson of James D. Beville, is donating $10,000 to a local boy scout troop who will then use the money to purchase four musical instruments for Beville Park (xylophone, chimes and two bongos) for children to enjoy.
Jobe is donating the money through his organization, Collectively Outside.
Executive session
Council members, Mayor Rick Embry, City Attorney Earlene Whitaker Wilson, and interim Police Chief David Riley entered into an executive session to discuss possible litigation and the future acquisition or sale of real estate.
The group emerged from the 30 minute private session and voted to give Embry the authority to execute the sale or acquisition of property on behalf of the city council.
No decisions or determinations were made in the session regarding possible litigation.
By Ken Howlett, News Director
Contact Ken at ken@k105.com