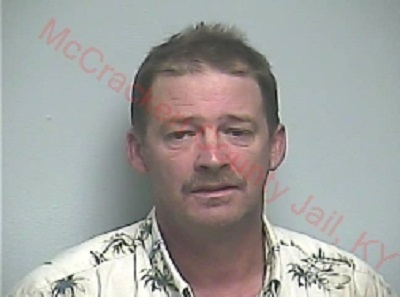 A Marshall County woman has been killed after being run over by an RV in a domestic violence incident.
Angella Hale, 48, of Calvert City, was killed early Sunday morning when 49-year-old James D. Vanvactor, of Grand Rivers (Livingston Co.), backed an RV over Hale as she sat behind the vehicle in the parking lot of the Paducah/McCracken County Convention and Expo Center.
The two were caught on surveillance video arguing a couple of hours before the incident. According to the Paducah Sun, Hale sat down behind the RV while she and Vanvactor talked. He then made his way to the cab of the vehicle and backed over Hale.
Vanvactor parked the RV nearby and did not offer aid or even check on Hale. A passerby spotted Hale's body and notified police.
Vanvactor was arrested and charged with murder (domestic violence), leaving the scene of an accident/failure to render aid and resisting arrest. He is lodged in the McCracken County Detention Center on a $1 million bond.
By Ken Howlett, News Director
Contact Ken at ken@k105.com