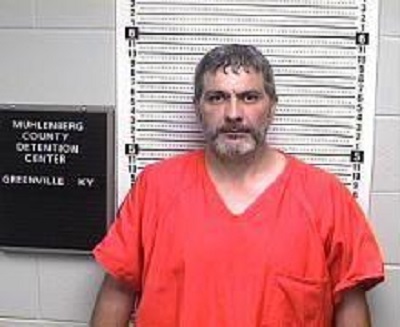 Kentucky State Police is looking for a Muhlenberg County Detention Center inmate who escaped by stealing a truck.
Monday night at between 9:10 and 9:35, Thomas R. Vaught, 44, of Central City, walked away from work release and stole a 2004 Dodge Ram 1500 truck, according to state police. The truck bed contains a toolbox and diesel tank. The Dodge has a University of Kentucky license plate on the front and a Kentucky official plate on the back.
Police said Vaught stands 6-foot-1 and weighs about 190 pounds. He is a white male with gray hair and brown eyes. He was last seen wearing an orange t-shirt with Muhlenberg County Detention Center written on the back and orange pants.
Vaught was incarcerated for fleeing or evading police on foot and multiple failure to appear charges.
Anyone with information on Vaught's whereabouts is asked to contact Kentucky State Police at 270-676-3313.
By Ken Howlett, News Director
Contact Ken at ken@k105.com