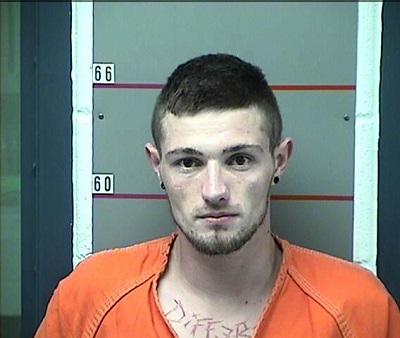 Two Grayson County men have been arrested after a traffic stop, with one of the suspects fleeing a deputy on foot.
Saturday night at approximately 6:00, Grayson County Deputy Zane Greer was patrolling Millerstown Road when he observed a vehicle traveling at a high rate of speed. He executed a traffic stop in the 6900 block of Millerstown Road, with one of the passengers, 24-year-old Jason K. Lee, of Clarkson, running from Greer on foot. The deputy, though, was able to quickly capture and detain the suspect, even as Lee continued to resist.
The driver, 21-year-old Wyatt J. Smithson, of Leitchfield, appeared to be under the influence of an intoxicant. A juvenile was also in the vehicle.
A search of the car and Lee and Smithson revealed marijuana and drug paraphernalia.
Both suspects were arrested, with Lee, who had a failure to appear warrant, charged with trafficking in marijuana, fleeing or evading police (on foot), resisting arrest, giving an officer a false name, public intoxication (excludes alcohol), possession of marijuana, and possession of drug paraphernalia.
Smithson was charged with endangering the welfare of a minor, DUI, speeding 17 mph over the limit, possession of marijuana, promoting contraband, possession of marijuana, and possession of drug paraphernalia.
Both men were lodged in the Grayson County Detention Center.
The juvenile was released to a family member.
Constable Mark Stanton assisted at the scene.
In April 2019, Clarkson Police Chief Buck Meredith and Clarkson Officer Blake Elmore nabbed Lee, who was at that time one of Grayson County's Most Wanted, at a residence on Old Leitchfield Road.
He was wanted for criminal possession of a forged instrument, possession of a controlled substance (methamphetamine), criminal trespassing, and possession of drug paraphernalia. He also had a warrant for failure to appear.
(Headline photo: Jason K. Lee)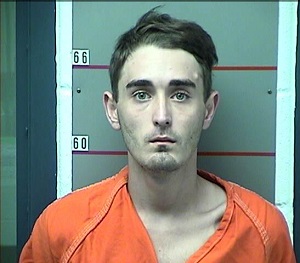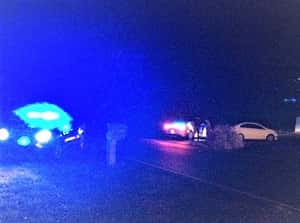 By Ken Howlett, News Director
Contact Ken at ken@k105.com