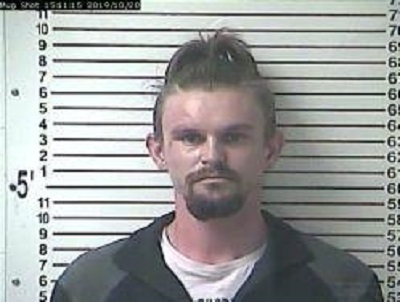 An Elizabethown man has been arrested after strangling his wife multiple times over a period of hours.
Tyler Cundiff, 28, was arrested Sunday afternoon. He is accused of being intoxicated, punching a hole in a wall and television before strangling his wife several times in the early morning hours of October 12.
The victim displayed marks around her neck as well as burn marks on her body, according to The News-Enterprise. Authorities said Cundiff threatened to kill other people in the home if they notified police.
He was charged with first-degree strangulation, a class C felony, fourth-degree assault (domestic violence) and third-degree terroristic threatening. He was lodged in the Hardin County Detention Center but has since been released on a $2,500 bond.
By Ken Howlett, News Director
Contact Ken at ken@k105.com