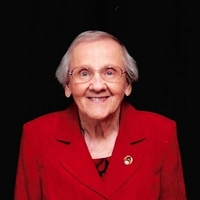 Iva H. Barratt, age 94, of Leitchfield, KY, passed away Sunday, (November 3, 2019) at her residence.
She was born on November 25, 1924 in Edmonson County, KY, the daughter of the late William McKinley and Ada Whobrey Hays.
She enjoyed spending time with her family and was a retired elementary school teacher who taught for 34 years in Grayson County, better known to her students as Ms. Coffey. She was a member Mu Chapter Delta Kappa Gamma and a member of the First General Baptist Church in Leitchfield.
She is survived by one son, Chester David Coffey of Leitchfield; one step-son, Don C. Barratt of Leitchfield, KY; one step-daughter, Pamela B. White from Huntsville, AL one brother, John David Hays of Guerneville, CA; two sisters, Inis Smith and Betty Steff both of Leitchfield; six grandchildren, Jarrod Mattingly (Michele) of Clarkson, KY, Shauna Decker of Elizabethtown, KY, Aaron Coffey of Clarkson, KY Chase Coffey (Alyssa) of Frankfort, KY, and Ivanna Yeager (Coty) of Oak Grove, KY; and nine great-grandchildren also survive.
Other than her parents, she was preceded in death by one daughter, Kim "LuLu" Mattingly; three brothers, James Elmer Hays, William E. Hays and Carlus McKinley Hays; three sisters, Cova Marie Stout, Nova Rhodes, and Anna Lee Hays.
Funeral services will be at 11:00 a.m. Thursday, (November 7, 2019) at the Dermitt Funeral Home in Leitchfield. Bro. Buddy Brooks will be officiating. Burial will be in the Claggett Cemetery.
Visitation will be at the Dermitt Funeral Home from 3:00 p.m. to 8:00 p.m. on Wednesday and from 9:00 a.m. Thursday until time of services.
Online condolences can be made in the guestbook on our website at www.dermittfuneralhome.com.