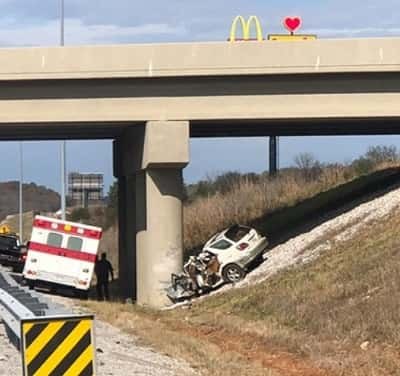 A man has been killed after crashing into a concrete bridge on I-65 near Horse Cave.
At approximately 11:20 Wednesday morning, Kentucky State Police responded to the accident at the 58 mile marker, in Hart County. State police said the preliminary investigation indicated that 26-year-old Dylan A. Fresina, of Baton Rouge, Louisiana, was driving a 2000 Lexus north when his vehicle left the roadway and struck a concrete bridge pillar head-on.
Fresina, who was unrestrained at the time of collision, was pronounced dead at the scene by the Hart County Coroner's Office.
(Photo courtesy of WBKO.com)
By Ken Howlett, News Director
Contact Ken at ken@105.com