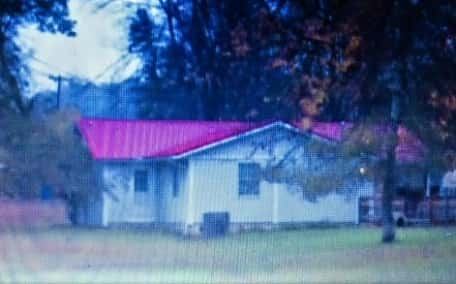 An elderly, blind Whitley County woman has shot her husband and herself in a near-tragedy on Wednesday.
The Whitley County Sheriff's Office and Williamsburg Police Department responded to Savoy Clear Creek Road, just south of Williamsburg, on Wednesday afternoon at approximately 5:15 after 68-year-old Michael Reynolds told police he had been shot while inside his home.
When authorities arrived, they found Reynolds in his kitchen with a gunshot wound to his leg, according to a report by WYMT.com. Soon after officers arrived, more gunshots were fired from a bedroom inside the residence. Police vacated the home and within minutes, another shot was fired, again, from inside the residence.
Police were finally able to make contact with Reynolds' wife, 80-year-old Betty Reynolds, who was firing the shots, as she believed intruders were in her home. At some point while firing the gun, Betty Reynolds shot herself in her hand.
Police said Betty Reynolds is blind and suffers from other medical conditions, which played a role in the shooting. She told authorities she thought her husband had left the residence to go on a hunting trip he takes yearly.
Both Michael and Betty Reynolds were airlifted to the University of Tennessee Medical Center. Michael Reynolds has since been released. His wife continues to recover at the hospital.
No charges were filed.
(Photo courtesy of WYMT.com)
By Ken Howlett, News Director
Contact Ken at ken@k105.com