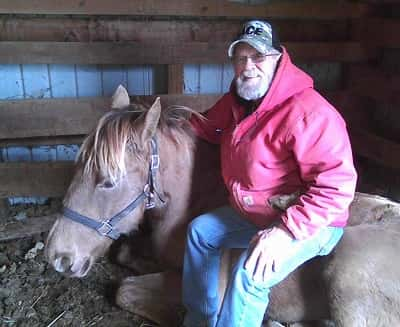 The Hardin County Sheriff's Office is looking for a suspect who shot and killed a Kentucky Mountain Pleasure Horse.
On Wednesday morning, the horse's owner, 81-year-old Roy Wright, found the horse, three-year-old Sarge, dead about 90 feet from the roadway. The horse had been shot four times. Another of Wright's horses, Generator, a 24-year-old mare, had also been shot in the neck. The bullet was removed by a veterinarian and the horse is expected to survive.
Wright told the News-Enterprise that the horses were shot sometime during the early morning hours of Wed­nes­day. He said the horse's body was still warm when he found Sarge at about 7:30 Wednesday morning.
Wright lives with his wife on Woolridge Ferry Road, between Elizabethtown and Lebanon Junction.
A .45 caliber gun was used to kill the horse. Shell casings were found near Wright's mailbox.
The Hardin County Sher­iff's Office is investigating. Sheriff John Ward told the News-Enterprise that the suspect will face two charges when captured; first-degree criminal mischief, a class D felony, and sec­ond-­degree animal cruelty, a class A misdemea­nor.
Anyone with information regarding this incident is asked to contact the Hardin County Sheriff's Office at 270-765-5133.
(Headline photo: Roy Wright with Sarge)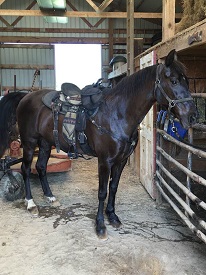 By Ken Howlett, News Director
Contact Ken at ken@k105.com