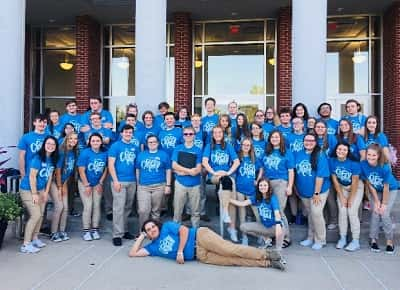 Grayson County Middle and High School students recently participated in the Kentucky American Choral Directors Association Jr. High All-State Chorus, which includes vocalists through their freshman year.
Selected by audition, a mixture of 19 Grayson County High School and Middle School students performed with the full-state chorus at the Singletary Center for the Arts in Lexington.
The middle school chorus is comprised of: JaLin Faulker, Landon Shirella, Elijah Downey, Dawson Gorby, Jacon VanMetre, Wilson Bernhard, Jackson Miller, Alex Hazelwood, Isaac Butler, Nailah Phiffer, MaKenzie England, Hannah Morales, Eldon Williams, Riley Dennis, Cloe Kelty, Sydney Lindsey, Emma Johnson, Ava Lentini, and Lilli Clemons.
Members of the high school choir performed earlier this fall at district competition at Campbellsville University.
They included Wilson Bernhard, Ethan Phillips, Sebastian Fulkerson, Dawson Gorby, Garrett Priddy, Isaac Butler, Dakota Boaz, Alex Hazelwood, Jacob VanMetre, Conner Gaskins, Jackson Miller, Carlos Jauares, Daniel Rigdon, Dylan Huff, Steven Phelps, Travis Wise, Austin Bohn, Emily Fisher, Geraldine Heitlauf, Amber Litteral, Channa Lay, Jessica Manion, Rebekah VanMetre, Sarah Kiper, Hannah Morales,  Alexis Baxter, Graci Keown, Caitlyn Woosley, Sara Whobrey, Angel Alvey, Makinizie Bruner, Sydney Kerr, Mattie Clark, Nailah Phiffer, Jenna Lucas, Emily Bradley, Tia Druen, Baylee Brooks, Dawn Clark, Courtney Higdon, Natalie Plamp, Madisyn Wells, Alexa Houchin, Michele Curd.
(Headline photo: The GCHS Choir)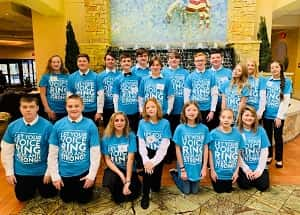 Grayson County Schools