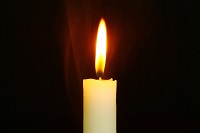 Kelsie Eugene Carman, age 78, of Leitchfield, KY, passed away Monday, (November 18, 2019) at his home.
He was born on May 19, 1941 in Westview, KY, the son of the late Acie and Maurine Allen Carman.
A Veteran of the U.S. Army, Kelsie fought in the Korean War before going on to work and retire from Leggett and Platt. He enjoyed hunting, fishing, whittling, playing bingo and collecting baseball cards. He attended the Bloomington Baptist Church.
He is survived by two sons, Darell Carman of Leitchfield and Alan Dotson (Marcia) of Falls of Rough; three grandchildren, Amber Newton (Trevor), and Ashley & Allie Dotson; three great-grandchildren, Kasyn, Kamden and Karter Newton; three brothers, Lonnie Carman (Jean) of Leitchfield, Sherman Carman (Sue) of Lewisport, KY, and Randall Carman (Katie) of Liberty, KY; five sisters, Jerry Conder of Harned, KY, Gayla Armes (Dave) of McQuady, KY, and Rachel Armes of Westview, KY, Helen Stivers of Charlestown, Indiana and Goldya Carman of Lewisport. Several nieces and nephews also survive.
Other than his parents, he was preceded in death by his wife of 42 years, Judy Ann Eden Carman; three sisters, Karolene Nottingham, Margaret Dell Pylant and Allean Dupin; and two brothers, David and Billy Carman.
Funeral services will be at 11:00 a.m. Sunday, (November 24, 2019) at the Bloomington Baptist Church in Leitchfield. Bro. Doug Edwards will be officiating. Burial will be in the Bloomington Baptist Church Cemetery.
Visitation will be at the Dermitt Funeral Home from 2:00 p.m. to 8:00 p.m. on Saturday and will move to the Bloomington Baptist Church for visitation on Sunday from 9:00 a.m. until time of services.