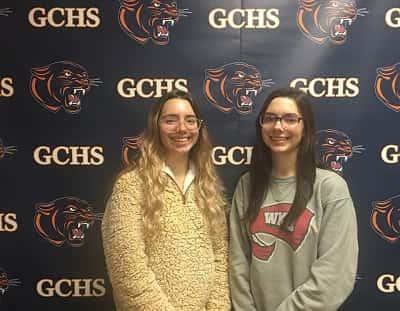 A lifelong love of reading has earned twin Grayson County High School seniors a perfect score in reading on the ACT college admissions test.
Autumn and Amber Horn took the test on the same day, with both recording a perfect score of 36. Avid readers since childhood, Autumn enjoys science fiction and fantasy novels while Amber prefers history.
The twins share several classes this year but they will go separate ways upon graduation as Autumn plans to attend Kentucky Wesleyan College in Owensboro to study elementary education, possibly returning to her hometown to teach second or third grade.
Amber plans to explore a career in communications as she continues to consider her college options.
They are the daughters of Rachel Hall and James Horn.
(Photo: Autumn (l) and Amber Horn)
Grayson County Schools