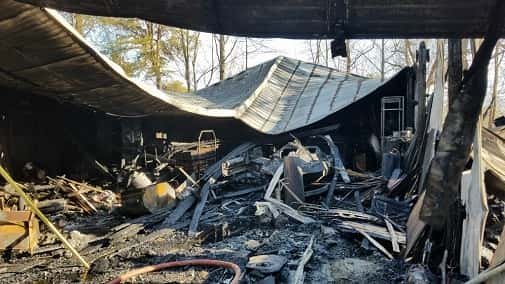 Three local fire departments responded to a large garage fire at approximately 4:00 Sunday morning.
Wax Fire Chief Dave Strader said his department, along with the Clarkson and Leitchfield Fire Departments responded to the 700 block of Rocky Hill Estates Road after a large garage caught fire.
Firefighters battled the blaze for about two hours, but the fire destroyed the garage and all its contents. A car parked in front of the garage was also destroyed. No other structures were damaged.
Strader said the fire may have been started by wood stove ashes not fully extinguished, and placed next the garage.
No injuries were reported.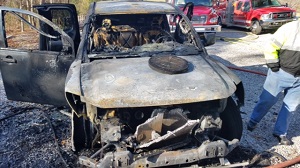 By Ken Howlett, News Director
Contact Ken at ken@k105.com