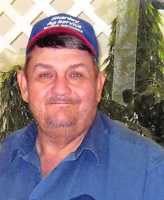 Thomas Glenn Templeman, age 70 of Caneyville passed away Thursday, November 28th 2019 at the Medical Center in Bowling Green.  He was born May 28th 1949 in Grayson County the son of Oliver Thomas and Minnie Catherine Mattingly Templeman. He was a graduate of Caneyville High School Class of 1967 and he professed his faith in Christ at the Hopewell Missionary Baptist church. Thomas was the owner/operator of Do-All Construction, a classic car enthusiast who enjoyed collecting and restoring classic automobiles, and was a fan of heavy equipment auctions.
He is survived by his wife of 46 years, Marilyn Mudd Templeman, his sister, Helen Wilson and several nieces and nephews which he loved as his own children.
He was preceded in death by his parents.
Funeral services will be held at 1:00 p.m., Monday, December 2nd  2019 at Caneyville Memorial Chapel. Burial will be in the Layman Memorial Gardens in Millwood. Visitation will be held from 1:00 p.m. until 8:00 p.m., Sunday (December 1st) and from 9:00 a.m. until service time on Monday at the funeral home.
Caneyville Memorial Chapel is both honored and privileged to be entrusted with the care of Mr. Templeman.  Share your message of condolence with the family of Thomas Templeman at www.caneyvillememorial.com.