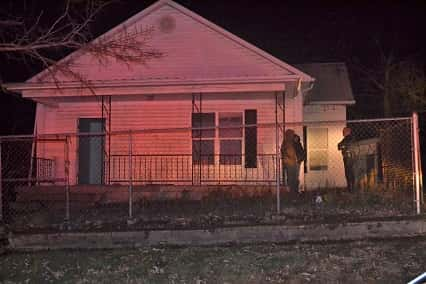 A fire was set in an empty house in Leitchfield used by squatters and drug users.
Monday night at 8:45, the Leitchfield Fire and Police Departments, along with the Grayson County Sheriff's Office and EMS, responded to 224 South English Street on the report of a structure fire. Upon arriving at the scene, firefighters found that a fire intended to keep two men warm in the vacant home (without electricity) burned out of control but was quickly extinguished.
The fire was contained to the area around a non-functioning fireplace.
The home, heavily damaged throughout, was an obvious drug den, with "Welcome to the trap house" scrolled in light blue marker on one of the walls (the marker was so light it would not show up in a photograph). According to police, "trap house" is street slang for drug house.
Several hypodermic needles were found inside the home and confiscated by police, with garbage, empty pizza boxes, soda cans, cigarette butts, and other litter and debris also found inside the house. A cot and blanket were located in one room of the structure.
It's unclear how long the property has been vacant.
The two men who were attempting to stay warm inside the home, and who were not under the influence, were cited for trespassing and released. Both were transported to other locations.
Firefighters cleared the scene at 9:20.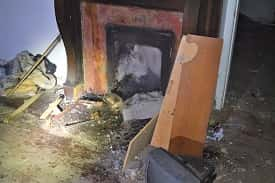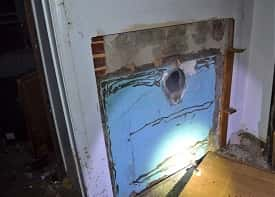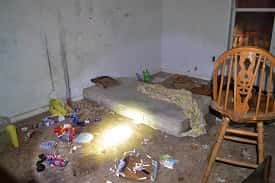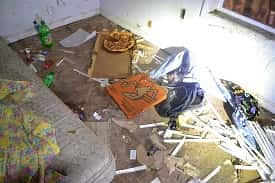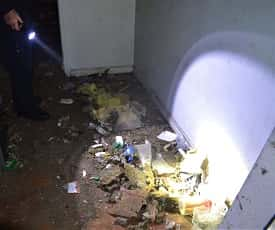 By Ken Howlett, News Director
Contact Ken at ken@k105.com