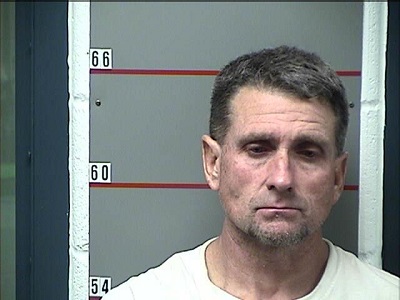 On Saturday morning at approximately 8:50, the Grayson County Sheriff's Office received information that a 17-year-old male runaway was spotted riding in a truck in Big Clifty. Upon Sgt. Fred Norder arriving in the area, he spotted the truck on Spurrier Road and executed a traffic stop.
Upon making contact with the juvenile, he was determined to be under the influence of unknown substances. He was transported to Twin Lakes Regional Medical Center where he was treated for several hours before being lodged in a juvenile detention center in Bowling Green.
The driver of the truck, 46-year-old Wayne A. Scheindtmiller Sr., of Louisville, was questioned by Norder. Scheindtmiller, who was released at the scene, said he was not aware the juvenile was a runaway.
Then, at about noon on Saturday, Leitchfield Police Officer Eugene Cain responded to Patterson Road (Norder was still at the hospital with the juvenile and was unable to respond), just outside of Clarkson, on the report of a vehicle leaving the roadway. Upon Cain's arrival, he discovered an intoxicated Scheindtmiller had been driving the vehicle that left the road. A search of the truck revealed suspected methamphetamine and cocaine.
Scheindtmiller was arrested and charged with DUI and two counts of possession of a controlled substance and lodged in the Grayson County Detention Center (GCDC).
Hours later, a "delayed hit" was received informing law enforcement that the truck Scheindtmiller had been driving was reported stolen out of Jefferson County. A charge of felony receiving stolen property ($500 to $10,000) was then filed against Scheindtmiller. He remains lodged in the GCDC.
By Ken Howlett, News Director
Contact Ken at ken@k105.com