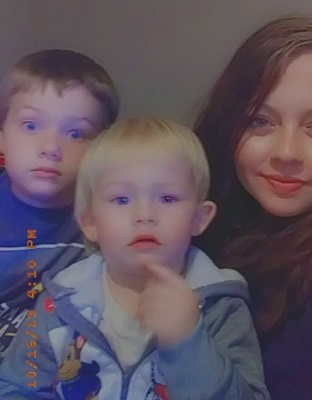 The Edmonson County mother whose 20-month-old child was lost in floodwaters on Monday night has been charged with murder.
Alexandra Richardson (aka Alexandra S. McCullough), 28, of Wingfield, was arrested on Wednesday and charged in the death of her son, according to multiple media reports. The child, Carson McCullough, died Tuesday night at approximately 11:40 at Vanderbilt University Medical Center. Richardson and her seven-year-old son suffered only minor injuries.
On Monday night at approximately 6:20, Richardson drove around a "Road Closed" sign on Oak Hill Road, and as she attempted to drive over a low water bridge her vehicle stalled. Richardson tried to make it to safety with Carson and her seven-year-old child, but she lost her grip on Carson. He was found about an hour later by first responders.
Upon being questioned by the Edmonson County Sheriff's Office, Richardson admitted she used methamphetamine and marijuana prior to the incident. On Wednesday, authorities obtained a search warrant for Richardson's home and discovered marijuana and suspected methamphetamine.
In addition to the murder charge, Richardson has been charged with DUI, felony wanton endangerment, possession of a controlled substance, and possession of drug paraphernalia. Richardson's boyfriend, 51-year-old William Suttle, also of Wingfield, was charged with possession of a controlled substance and possession of drug paraphernalia as a result of police locating drugs at his and Richardson's residence.
Both suspects were lodged in the Hart County Jail. Neither Richardson nor Suttle are listed as inmates at the facility, possibly indicating they have yet to be fully processed into the jail.
(Photo: Alexandra Richardson with her two sons, courtesy of Facebook)
By Ken Howlett, News Director
Contact Ken at ken@k105.com