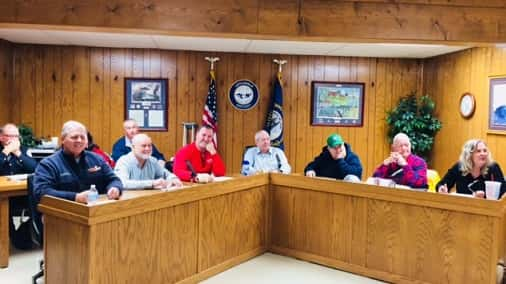 At Monday night's Leitchfield City Council meeting, the council approved a resolution, at the request of the Kentucky Transportation Cabinet, confirming the proper names and ownership of city streets.
The transportation cabinet is updating its list of city-owned and maintained streets. The cabinet is asking each county and city in Kentucky to "review existing road listings, make any corrections and provide" that information to the cabinet.
Rezoning approvals
The council also offered its final approval for the rezoning of two properties. The rezoning requests were previously approved by the Leitchfield Planning Commission and include a change from R-2 (multi-family residential) to C-1 (highway commercial) for the property at 39 Shrewsbury Road. The property is owned by Wayne Clemons and Warren Barton.
The second zoning request was for a change from R-2 to B-1 (neighborhood business) for the property at 112 West Walnut Street. The property is owned by Mark and Wanda Claypool.
Vickery to update city zoning ordinances
The city council approved paying new Planning and Zoning attorney David Vickery $800 per month. Vickery's initial task is performing a much-needed update of city zoning ordinances.
Light up Leitchfield
The annual Light up Leitchfield Christmas extravaganza will be held Friday night at 5:00 at the Beville Park pavilion. Santa Claus will of course make an appearance, with all children in attendance given an opportunity to meet and have photos taken with Mr. Claus.
The Lawler and Wilkey Elementary Schools' chorus' will perform Christmas songs, and refreshments will be available.
By Ken Howlett, News Director
Contact Ken at ken@105.com.