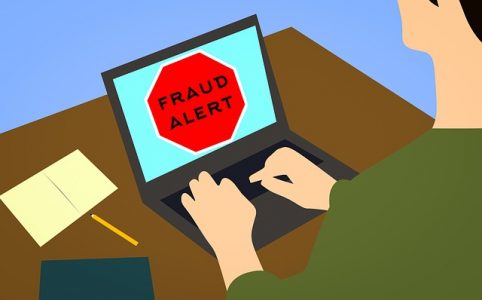 Beware of scams this holiday season by reading through Better Business Bureaus top 10 list.
1. Watch out for fake shipping emails from "UPS" and "FedEx" saying your package was not delivered. If you click on these links, you could be giving away personal information to a scammer or downloading a computer virus.
2. While the Facebook "Secret Sister Gift Exchange" may sound like fun, this is actually illegal! This is a modernized version of a chain letter, simply buy one $10 gift, add your name to a list, and receive up to 36 gifts in the mail. Don't fall for it!
3. If you are purchasing gift cards as presents, be sure to examine the card first for any signs of tampering. Scammers have been known to record the card number, place it back on the rack, then drain the money from the card after it has been purchased.
4. If you see a social media post for a $100 Kohl's coupon to celebrate their anniversary, don't click on it! This link sends you to a webpage that asks for personal information and requires you to take surveys. Don't fall for this scam!
5. Don't fall for a fake Netflix email. The phishing email says users need to update their payment information or their accounts will be canceled. If you click on the link, you may be handing your login information over to a scammer.
6. A Louisville consumer told BBB she fell for a puppy scam. She paid $600 to the online breeder for the dog. Later, the scammers asked for an additional $800 for a heated crate for travel. This is a scam!
7. Watch out for rental scams! Consumers are finding great deals on properties to rent but the "owner" is out of town and wants a deposit wired upfront. Later, the renter finds out the property is not available and is out the deposit money.
8. If you are looking for a seasonal job, beware of job scams. If a company is asking you to pay upfront fees to cover training or supplies or sends you a check in the mail with instructions to wire money, stay away!
9. Did you receive a phone call from Microsoft? A local consumer said Microsoft called him saying his IP address needed to be changed. The scammers requested remote access and money over the phone to fix the issue. Remember – Microsoft will not call you!
10. Beware of a fake PayPal email. The message says your PayPal account has been compromised and provides a link for you to verify your account. If you click this link, you will be sent to a fake website that will capture your login information.
To find out what scams are happening in your area, visit bbb.org/scamtracker