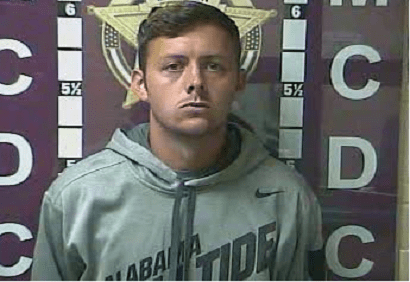 A former Estill County High School soccer coach has been sentenced to two years in prison for having sex with a female student, as well as child porn offenses.
Kentucky State Police said 29-year-old Andrew Hatton, of Irvine, sent multiple female students sexually explicit photographs and requested photos in return. He also sent a sexually explicit video to at least one female juvenile. Hatton used the social media application Snapchat to communicate with the girls.
A player on the girls' soccer team reported similar activity by Hatton, and said they had sex as many as five times, according to state police.
Hatton, who coached at the school for five years, was originally charged with five counts of third-degree rape, three counts of distribution of obscene material to a minor, two counts of prohibited use of an electronic communication device to procure a minor for sex, and two counts of possession of matter portraying a sexual performance by a minor.
He pled guilty to the charges in August. The victims agreed to the prison term and did not want to testify at Hatton's trial, according to the Richmond Register.
By Ken Howlett, News Director
Contact Ken at ken@k105.com