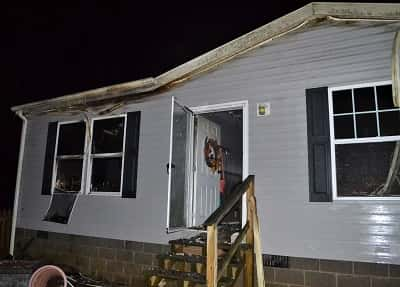 A fire that destroyed a Falls of Rough home has been ruled "highly suspicious."
Wednesday night at approximately 7:45, the Falls of Rough and Leitchfield Fire Departments, along with the Grayson County Sheriff's Office, responded to 26 Keith's Crossing, just off Concord Road, on the report of a structure fire.
Upon Falls of Rough Fire Chief David Mercer arriving on scene, flames were shooting through the roof of the modular home. A large turnout of firefighters brought the blaze under control in about 40 minutes. The fire though, destroyed the interior of the home and most of the structure's roof.
Both Mercer and Leitchfield Fire Chief Tim Duvall said the fire was "highly suspicious," as an accelerant was likely used to start the blaze. The state Fire Marshal is expected on the scene Thursday to investigate the blaze.
No injuries were reported. Both fire departments cleared the scene a few minutes after 10:00.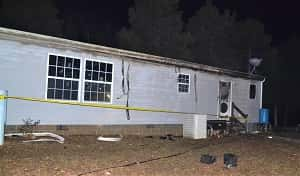 By Ken Howlett, News Director
Contact Ken at ken@k105.com