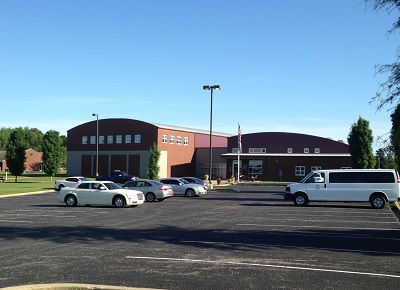 Kentucky State Police Post 4 in Elizabethtown has moved its operations to a new location.
Post 4 spokesman Scotty Sharp said KSP has moved to 820 New Glendale Road, in Elizabethtown. Effective Wednesday, KSP is requesting the public to utilize the new location for business one needs to conduct with the post. Calls for service and other operations will not be affected by the move.
The new mailing address for Post 4 is now Kentucky State Police Post 4- Elizabethtown PO Box 1297 Elizabethtown, KY 42701-1297.
KSP purchased the significantly larger property, formally the Lincoln Village Youth Development and Regional Juvenile Detention Center, early last year. The facility sits on 14 acres of land and has five buildings. KSP Post 4 employs about 70 people.
The post's former location, on four-and-a-half acres overlooking I-65, will be designated surplus property and sold at auction.
Due to low occupancy rate, Lincoln Village closed in the summer of 2017.
By Ken Howlett, News Director
Contact Ken at ken@105.com