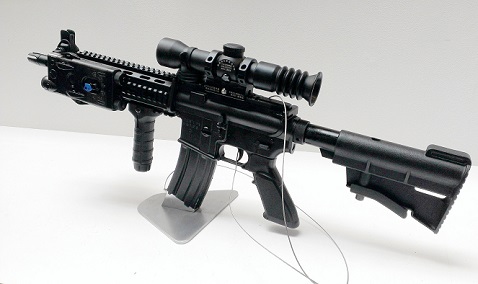 A Jefferson County state representative has filed a House Bill that aims to ban assault weapons.
State Rep. Jeffery Donohue, a Democrat from Fairdale, said his bill aims to amend a Kentucky Revised Statute to define "assault weapons" and "large-capacity ammunition-feeding devices," in addition to creating a new chapter to criminalize "possession and transfer" of those weapons.
Donohue proposes to criminalize possession of unregistered assault weapons and require the owners of assault weapons to store them "in a manner which renders them inoperable to authorized users."
Donohue said that things need to change after the shooting at Marshall County High School nearly two years ago.
"I stood on the House floor and I said, 'We got to do something about these weapons and we have to take these guns out of these folks' hands,'" Donohue said. "And if we don't do something, then shame on us."
Stephen McBride, president of the gun rights group Kentucky Concealed Carry Coalition, said the bill violates the U.S. and Kentucky state constitutions.
"We have a Bill of Rights, we don't have a bill of needs," McBride said. "We do not have to prove a need to get these weapons. We have a right to own them."
Donohue said he doesn't feel like the proposal is an infringement on the Second Amendment.
"Show me the justification of what that gun is used for," Donohue said. "Those types of weapons are used for mass destruction. That's exactly what they're designed for. They're not designed for hunting or anything like that."
The bill provides exceptions for military personnel and police officers, and creates a buyback program through Kentucky State Police.
(Some information in this story provided by Spectrum News 1)
By Ken Howlett, News Director
Contact Ken at ken@k105.com