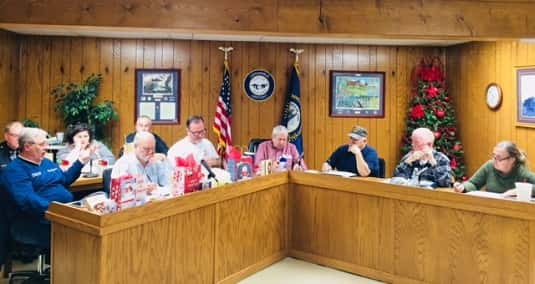 At Monday night's Leitchfield City Council meeting, the council voted to hire a company to renovate the old Rite Aid building.
When the renovation is complete, the 14,500 square-foot building will house both Leitchfield City Hall and the Leitchfield Police Department.
The council received nine bids for the work, with the highest bid checking in at just over $3 million, with the lowest bid, by Hartz Contracting (out of Owensboro), coming in at $2,524,710. The council voted unanimously to accept Hartz's bid.
City insurance
Council members were provided with four general liability/property insurance proposals to consider as the city's fiscal year comes to an end.
Kentucky League of Cities, via Kinkade Cornell Insurance, bid $213,259; Beatty Insurance offered two bids, one via Traveler's Insurance for $162, 627, the other through Zurich Insurance for $186,121; and EM Ford's bid, via Tokio Marine, was for $169,045.
Council members received the bids and presentations from the respective businesses and will vote on the matter, likely in a special called meeting before the end of the year, as the insurance carrier needs to be in place by January 1, 2020.
HVAC bid selected
It was announced at Monday's meeting that Abner's Heating and Cooling was awarded the bid to perform HVAC work at the under-renovation Leitchfield Girls Softball concession stand at Beville Park. Abner's bid, at $10,250, was the lowest of the eight bids received.
By Ken Howlett, News Director
Contact Ken at ken@k105.com