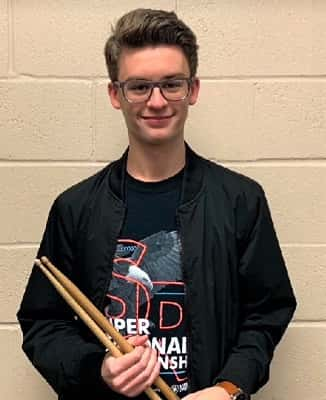 Two Grayson County musicians have been selected to All-State Band.
The first-ever middle school All-State Band will feature Grayson County Middle School eighth-grader Donovan Jaggers as the band's fourth chair trombone.
Donovan will perform at the Hardin County Performing Arts Center as part of the All-State Band during All-State weekend on January 31 and February 1.
Grayson County High School musician Mason Parker was selected fourth chair snare drum for the high school All-State Band Concert. Mason will perform with the All-State Band at the Kentucky Center for the Arts during the Kentucky Music Educators Association conference February 5 through February 8 in Louisville.
(Headline photo: Mason Parker)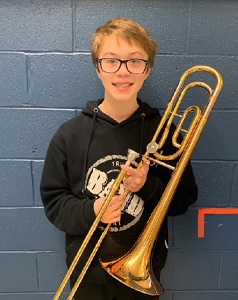 By Ken Howlett, News Director, and Grayson County Schools
Contact ken at ken@k105.com