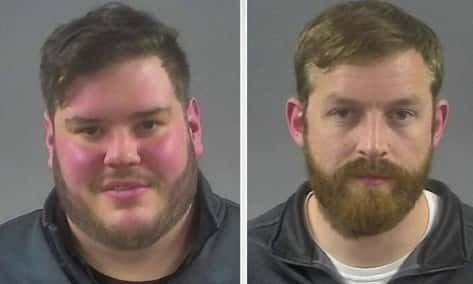 Two General Motors engineers have been arrested after being caught driving over 100 miles per hour in a 45 mph zone.
Last week, 27-year-old Alexander Thim, of West Bloomfield, Michigan, and 30-year-old Mark Derkatz, of Windsor, Ontario, were nabbed by Kentucky State Police racing 2020 Corvettes on Lovers Lane, in Bowling Green. Derkatz was clocked driving 100 mph while Thim was driving 120 mph, according to media reports.
Both were charged with racing a motor vehicle on a public highway, speeding 26 mph or more over the limit and reckless driving. The suspects were lodged in the Warren County Regional Jail.
In a statement to Automobile Magazine, General Motors said about the incident:
"We are aware of an incident involving our test vehicles and are currently investigating. Safety remains our overriding priority at General Motors. We have no further comment at this time."
By Ken Howlett, News Director
Contact Ken at ken@k105.com