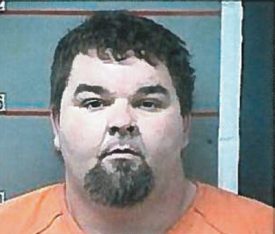 The Grayson County Sheriff's Office and Kentucky State Police are asking for the public's help locating a wanted suspect.
Sheriff Norman Chaffins said police are actively seeking 43-year-old felon David "Hog" Wease, of Big Clifty. He is wanted on drug charges and for receiving stolen property. Additionally, he is facing a charge of being a persistent felony offender.
"Wease is no stranger to law enforcement or crime for that matter," Chaffins said. "We feel that he is a danger to our community as long as he is on the streets; whether it be from dealing drugs or stealing things."
Chaffins asks anyone who may spot Wease to not approach the suspect as he may be armed.
Anyone with information on Wease's whereabouts is asked to call 911 or contact the Grayson County Sheriff's Office at 270-259-3024.
By Ken Howlett, News Director
Contact Ken at ken@k105.com