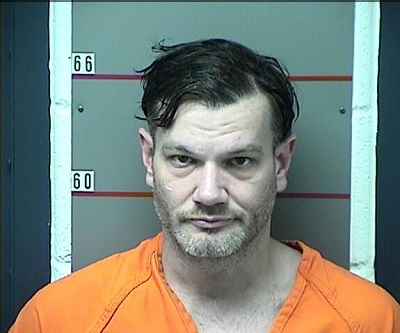 A Leitchfield man has been arrested after starting a fire at the old rock quarry.
Wednesday night at approximately 11:30, the Leitchfield Fire and Police Departments and EMS were dispatched to the Hatfield Inn after an employee reported dense smoke in the area. Upon arriving on scene, firefighters found thick smoke in the White Street area (some sections of White Street had zero visibility), including the Hatfield Inn property.
Fire officials initially thought the fire originated somewhere inside Hatfield Inn, which was evacuated by firefighters and Leitchfield police. But after searching the interior of the building, and following LFD Chief Tim Duvall dispatching fire personnel to search a nearby residential area, but finding no evidence of a fire, it was determined the heavy smoke was possibly coming from the old rock quarry, in the 600 block of West White Oak Street.
Firefighters and LPD officers arrived at the old quarry and discovered that 44-year-old Brent Coats, of Leitchfield, had been burning a large amount of copper wire, according to police, with the dense smoke drifting south.
He was arrested and charged with criminal trespassing, disorderly conduct and setting a fire without the consent of the owners and lodged in the Grayson County Detention Center.
Firefighters and police cleared the scene at about 12:45 Thursday morning.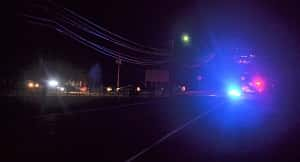 By Ken Howlett, News Director
Contact Ken at ken@k105.com