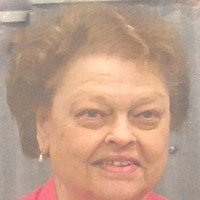 Sandra Sue Hack, age 77, of Leitchfield, KY, passed away Wednesday, (February 05, 2020) at Kindred Hospital in Louisville.
She was born on June 29, 1942 in Shepherdsville, KY, the daughter of the late Headie Sr. and Mary Elizabeth Bailey Lee.
She was a housewife, who enjoyed traveling, crossword puzzles, reading and watching UK Basketball, and was a member of the Shepherdsville Baptist Church.
She is survived by her husband, Marvin Hack of Leitchfield; two daughters, Brenda Lucas (the late Cliff Lucas), and Lori Hazelwood (Carlos) both of Leitchfield; two grandchildren, Bethany Davis (Jon) and Dana Lucas; a great-granddaughter, Elsie Davis; a brother, Headie Lee Jr (Wilma) of Hopkinsville, KY. Several nieces and nephews also survive.
Other than her parents, she was preceded in death by a granddaughter, Rachel Geary and a brother, James Edward Lee.
Funeral services will be at 2:00 p.m. CST Sunday, (February 9, 2020) at the Dermitt Funeral Home in Leitchfield. Bro. Paul Davis and Dr. Kevin Lee will be officiating. Burial will be in the Sanders Cemetery.
Visitation will be at the Dermitt Funeral Home from 11:00 a.m. to 8:00 p.m. on Saturday and from 9:00 a.m. Sunday until time of services.
Online condolences can be made in the guestbook on our website at www.dermittfuneralhome.com.