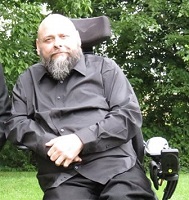 Michael Edward Miller, 59, of Bee Spring passed away at 7:21 AM Monday Feb. 10, 2020 at Cal Turner Rehab in Scottsville.
The Edmonson County native was a self-employed used car salesman. He was a son of the late Robert Reed Miller and Corene Duvall Miller.
A memorial service will be held at 6:00 PM Wednesday at Gravil Funeral Home. Visitation will begin at 4:00 PM Wednesday. A private family service will be held at a later date at Bee Spring Cemetery.
Surviving are a son, Michael Robert Miller (Vanessa) of Clarkson; a brother, Joe Miller (Melissa) of Smiths Grove; two grandchildren, Shane Miller and Krystyn Miller; a niece, Jessica VanMeter; a nephew, Rob Miller (Suzanne); and his life-long best friend, Charlie Turner.