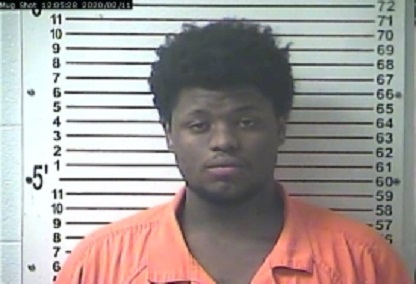 A Hardin County man wanted in connection to a violent home invasion has been arrested after firing multiple shots at a vehicle.
Torrian Boles, 18, of Radcliff, was arrested Tuesday morning after shooting as many as six times at a vehicle he followed from Radcliff to Vine Grove. Boles was a passenger in the car. The driver of the vehicle has not yet been arrested.
He was found and arrested at a Radcliff apartment complex, according to The News-Enterprise, and was in possession of a 9mm handgun. He was charged with two counts of first-degree wanton endangerment.
In the violent home invasion Boles is accused of participating in on January 12, a wallet left behind led to the arrest of one of the suspects.
Maurice M. Walters, 18, of Radcliff, was arrested after his wallet was found at the scene of the Hillcrest Drive home invasion, in Radcliff. Police said Walters, Boles and at least one other suspect entered the home after a female set up a meeting with the male resident via social media. As the female entered the residence, the suspects forced their way inside.
Walters, Boles and the other suspect held the occupants at gunpoint while demanding money, with the three suspects given $160 by the victim. A physical altercation then occurred, and Walters' pants were torn during the fight. As he fled the home, his wallet, with identification, fell out of his pants.
While being questioned by police, Walters admitted to his role in the home invasion.
No other suspects have been arrested.
Both Walters and Boles have been charged with first-degree robbery in the incident. Walters was given and paid a $27,000 unsecured bond. Boles is being held in the Hardin County Detention Center on a $125,000 cash bond.
By Ken Howlett, News Director
Contact Ken at ken@k105.com