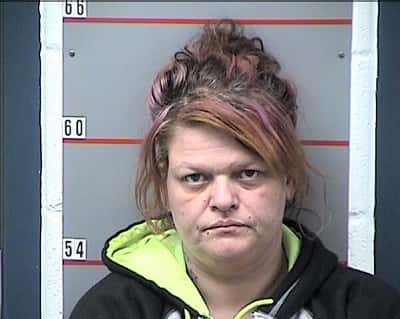 A Leitchfield resident previously charged in relation to the murder of a Caneyville man has been arrested on multiple felony warrants as the Grayson County Sheriff's Office conducted a welfare check on children at a Beaver Dam Road home.
Tuesday night at approximately 7:00, Grayson County Deputy Zane Greer and social services were traveling to a home in the 2300 block of Beaver Dam Road when, as they neared the residence, Greer observed "a male and female in a car who tried to hide" from the social services worker, according to the arrest citation.
Greer executed a traffic stop on the vehicle and immediately saw an open container of beer in the car's console. The driver, 47-year-old Michael Helphenstine, of Leitchfield, told Greer the beer was his, as the deputy observed that Helphenstine appeared impaired. Greer administered a field sobriety test on Helphenstine and arrested the suspect.
He was charged with DUI and possession of an open alcohol beverage container in a motor vehicle. Greer also located pills on Helphenstine, with the suspect also charged with having a prescription controlled substance not in its proper container.
Greer then discovered the female in the vehicle, 41-year-old Mandy J. Decker, had several warrants for her arrest out of Grayson, Ohio and Butler counties, according to the citation.
The Butler County warrants were for trafficking in a controlled substance (methamphetamine), possession of a handgun by a convicted felon, being a persistent felony offender, trafficking in marijuana, and possession of drug paraphernalia. The Grayson and Ohio county warrants were for failure to appear.
Decker was arrested on the strength of the warrants, with both suspects lodged in the Grayson County Detention Center. The children were placed with social services. GCSO Sgt. Fred Norder assisted at the scene.
Decker was previously arrested in January 2019 on charges related to the murder of Caneyville resident Johnnie Hayes. Adam Lacefield, 31, of Caneyville, has been charged with shooting Hayes twice as the victim sat in a parked car on Bluff Street, in Rosine, on the evening of January 16, 2019.
Decker was charged by the Ohio County Sheriff's Office with tampering with physical evidence and failure to report a dead body in that case.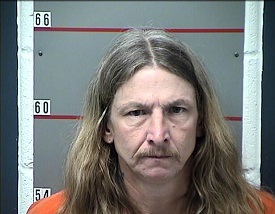 By Ken Howlett, News Director
Contact Ken at ken@k105.com