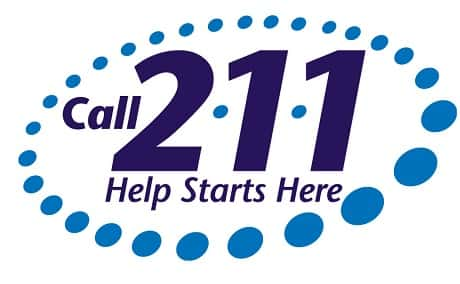 Grayson County High School Journalism students have produced a public service announcement touting the benefits of 2-1-1.
2-1-1 is a free, one-stop referral and helpline to community resources for citizens who need employment assistance, addiction services, mental and physical health resources, counseling and much more. The 24 hours per day, seven day per week service also supplies veterans looking for help in any number of areas.
Offered through United Way of Central Kentucky, this confidential helpline connects people of all ages with a live, highly trained resource specialist who can put people in touch with local organizations to answer questions or help meet needs.
The service can be accessed by phone or computer.
By dialing 2-1-1 you'll find information about: 
supplemental food and nutrition programs
shelter and housing options and utilities assistance
emergency information and disaster relief
employment and education opportunities
services for veterans
health care, vaccination and health epidemic information
addiction prevention and rehabilitation programs
reentry help for ex-offenders
support groups for individuals with mental illnesses or special needs
a safe, confidential path out of physical and/or emotional domestic abuse
The PSA that GCHS Journalism students produced under the leadership of Kara Anderson
By Ken Howlett, News Director
Contact Ken at ken@k105.com