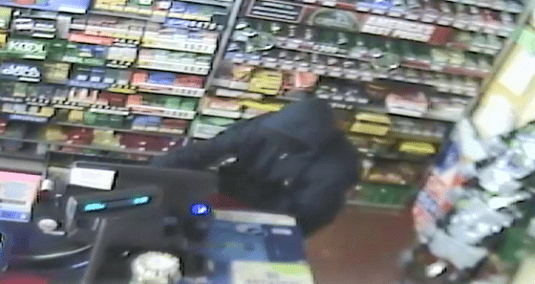 Has the same suspect who robbed Smitty City at gunpoint in early December 2019 also committed an armed robbery at the Z Mart convenience store in Sweeden?
Kentucky State Police is investigating the armed robbery of Z Mart that occurred Saturday morning at approximately 4:55. State police said the suspect, standing between 5-foot and 5-foot-2, entered the store at 6353 Hwy 259 and demanded cash while brandishing a firearm.
The suspect was wearing black clothing, a black mask and gloves.
The similarities between the two robberies include what the suspect was wearing, that he is short in stature, that he wore gloves, and that he brandished a firearm.
In the Smitty City robbery, the suspect, unprovoked, assaulted the male clerk with a gun before fleeing the area in an unknown vehicle and in an unknown direction.
Anyone with information on either armed robbery is asked to contact Kentucky State Police at 270-782-2010 or the Grayson County Sheriff's Office at 270-259-3024. KSP Detective Courtney Milam is leading the Z Mart investigation.
(Photo of suspect courtesy of Kentucky State Police)
By Ken Howlett, News Director
Contact Ken at ken@k105.com