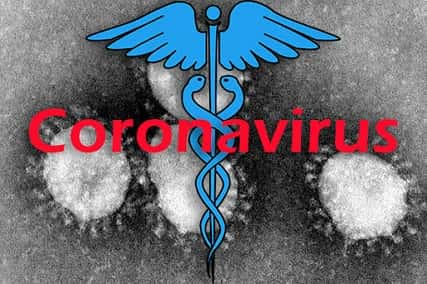 The Grayson County Health Department Public Health Director says the "situation involving coronavirus is rapidly evolving."
"At this time, there are no known cases of COVID-19 in Kentucky; however, local and state public health officials are actively monitoring and preparing in order to promptly respond to any potential cases should they occur," William J. Embry said in a press release.
Embry added that, "Out of the very limited amount of people tested in Kentucky for COVID-19, none have been members of the Grayson County community." He said that coronavirus testing conducted in Kentucky have been negative for the virus.
"The immediate health risk of COVID-19 to the general public is low," Embry noted. "We will continue to collaborate with state health officials to ensure that we are providing the community with the most up-to-date information."
Embry, though, emphasizes that the issue is evolving and changing by the hour.
More than 95,000 people in 86 countries have been infected with the virus and more than 3,200 people have died. There have been 12 deaths in the U.S., 11 in Washington state and one in California. On Thursday, Congress was poised to approve $8.3 billion in supplemental spending to help respond to the outbreak. So far, 20 states report positive tests for the virus.
"As information becomes available to us, we are passing the information along through several different channels including Facebook and local media/press," Embry said. "We'd also encourage community members to stay up-to-date with the most recent information regarding COVID-19 by visiting the CDC's website at cdc.gov."
Community members may also access the state's COVID-19 site at http://chfs.ky.gov/agencies/dph/pages/covid19.aspx for regular updates.
Centers for Disease Control's best ways to avoid coronavirus
There is currently no vaccine to prevent coronavirus disease (COVID-19). The best way to prevent illness is to avoid being exposed to this virus. However, as a reminder, CDC always recommends everyday preventive actions to help prevent the spread of respiratory diseases, including:
Avoid close contact with people who are sick.
Avoid touching your eyes, nose, and mouth.
Stay home when you are sick.
Cover your cough or sneeze with a tissue, then throw the tissue in the trash.
Clean and disinfect frequently touched objects and surfaces using a regular household cleaning spray or wipe.
Follow CDC's recommendations for using a facemask.

CDC does not recommend that people who are well wear a facemask to protect themselves from respiratory diseases, including COVID-19.
Facemasks should be used by people who show symptoms of COVID-19 to help prevent the spread of the disease to  others. The use of facemasks is also crucial for health workers and people who are taking care of someone in close settings (at home or in a health care facility).

Wash your hands often with soap and water for at least 20 seconds, especially after going to the bathroom, before eating, and after blowing your nose, coughing, or sneezing.

If soap and water are not readily available, use an alcohol-based hand sanitizer with at least 60 percent alcohol. Always wash hands with soap and water if hands are visibly dirty.
By Ken Howlett, News Director
Contact Ken at ken@k105.com