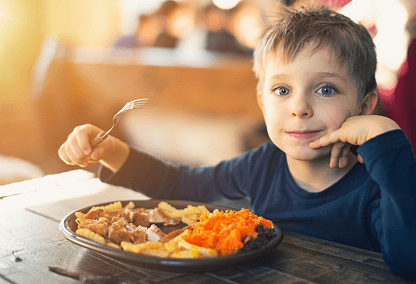 The breakfast and lunch programs being conducted by Grayson County Schools is proving to be a rousing success, as the program has served over 3,000 meals over the last two days.
According to district officials, on Wednesday there were roughly 1,600 meals served, and on Thursday the program served 872 breakfasts and 879 lunches.
The school system is offering 27 locations for food pickup for children under 18, as well as daily breakfast and lunch opportunities at Grayson County High School, Grayson County Middle School, Caneyville Elementary, and Clarkson Elementary – Those meals are served between the hours of 8:00 a.m. and 9:00 a.m. for breakfast and 11:00 a.m. to 12:00 p.m. for lunch.
And beginning Friday afternoon, the district is adding a stop at the Anneta Fire House (11700 Anneta Road), as young people will be able to pickup a meal at that location between 1:10 and 1:30. School officials also said additional food routes will begin Monday. K105 will announce the added routes when we have the locations (people may also go to graysoncountyschools.com for route information).
The current meal pickup locations: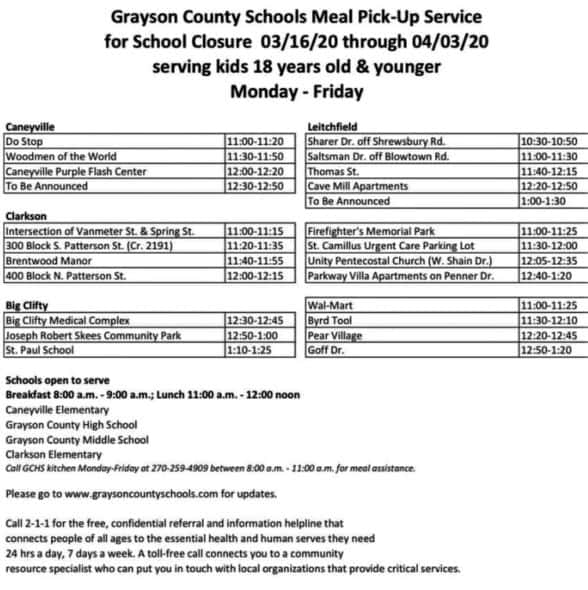 By Ken Howlett, News Director
Contact Ken at ken@k105.com