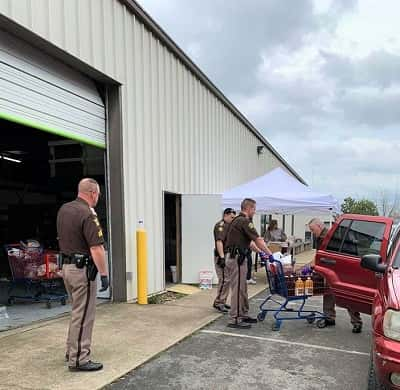 The Grayson County Alliance (GCA), better known as the food pantry, served nearly 300 families last week, a result of business closures and restrictions due to the coronavirus pandemic placing a burden on the county's most vulnerable families.
GCA Director Debbie Childress said that last week her agency served 292 families, and signed up 73 new families for food pantry services, doubling GCA's monthly average. So far in March, GCA has supplied 742 families with food, according to Childress.
"This task is challenging, but our dedicated staff and all the community support (we receive will allow us) to make it through these difficult days," Childress said.
While Childress is limiting the number of volunteers to help organize and distribute food items (due to social distancing mandates), last week several Grayson County law enforcement officers — Sheriff Norman Chaffins, GCSO Sgt. Fred Norder, Deputies Andy Vincent and Jason Luedke, and Clarkson PD Officer Rick Clemons — pitched in to help Childress and her staff as cars lined up for as far as the eye could see to receive food items.
"Blessings to you all and please, if you or someone you know is struggling, connect them to us, or we will also use you to deliver, if that is the best case scenario," Childress noted.
Currently, GCA is distributing food items via drive thru only. The Grayson County Alliance is located at 2203 Brandenburg Road.
Please find this week's distribution schedule below: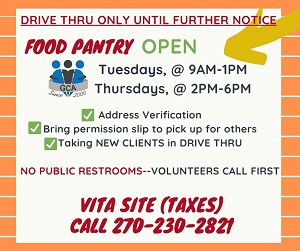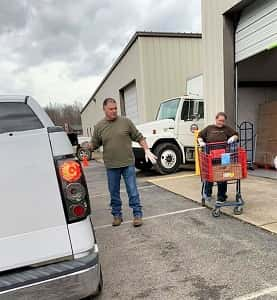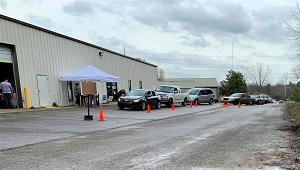 By Ken Howlett, News Director
Contact Ken at ken@k105.com