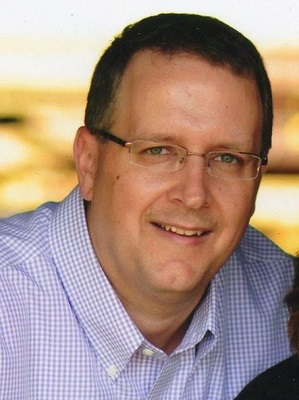 The Leitchfield Water Treatment Plant Supervisor has been diagnosed with coronavirus (COVID-19).
Darren Dennison, the long-time, award-winning Leitchfield Water Treatment Plant Supervisor has been diagnosed with COVID-19 and is currently on a ventilator, according to his family and friend's social media posts, and confirmed by multiple sources.
Dennison does not live in Grayson County and was diagnosed in Warren County, where he is currently hospitalized.
Multiple sources said Dennison last worked at the plant on Thursday, March 19. He was hospitalized on Friday, March 27, after he began feeling ill earlier in the week. He was tested for COVID-19, with the test coming back positive on Tuesday, March 31.
Utilities officials said they were notified on Wednesday, April 1, of the positive test.
About two weeks ago, the water plant, which only has "seven or eight employees" physically working at the plant, began utilizing split shifts, as employees rotated weeks that they work to help reduce the risk of several or all of the employees contracting the virus, according to Utilities Superintendent Dwight Embry. Steps have also been taken at the plant to limit person-to-person contact, particularly during shift changes. At the plant, workers are most of the time isolated from one another during normal operations, according to officials, which organically limits contact between employees.
Of course, people who fall ill from COVID-19 are contagious well before they begin experiencing symptoms, including a fever, according to infectious disease experts. Embry said after Dennison's COVID-19 test was returned positive, he contacted the Warren County Health Department who told him other employees of the plant did not need to be quarantined or tested because of the lapse in time between the last time Dennison was at the plant and when he began feeling ill.
The incubation period of the virus is two to 14 days, and according to Embry, no other employees of the water treatment plant have or are currently exhibiting symptoms. Today, April 2, is 14 days since Dennison last had contact with any Leitchfield Water Treatment Plant employee.
In response to Dennison's illness, Leitchfield Utilities issued a press release Thursday night, April 2, reporting that an unnamed utilities' employee tested positive for COVID-19 and that a utilities official (Embry) has been in contact with the Warren County Health Department about the diagnosis.
According to the Centers for Disease Control and Prevention, "The COVID-19 virus has not been detected in drinking water. Conventional water treatment methods that use filtration and disinfection, such as those in most municipal drinking water systems, should remove or inactivate the virus that causes COVID-19."
Dennison has served as the water treatment plant supervisor since 2005.
(Photo: Leitchfield Water Treatment Plant Superintendent Darren Dennison)
By Ken Howlett, News Director
Contact Ken at ken@k105.com