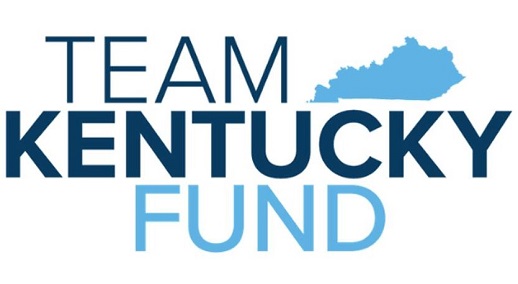 The Honorable Order of Kentucky Colonels has made a significant financial donation to the Team Kentucky Fund to assist the state in battling the coronavirus (COVID-19) pandemic.
Gov. Andy Beshear announced the organization is donating $1 million to the Team Kentucky Fund. He said it was the largest single donation in the long history of the organization.
"Thank you to the Honorable Order of Kentucky Colonels for once again stepping up and assisting fellow Kentuckians when they need it the most," Beshear said. "This generous donation will help Kentuckians with rent, utilities and other needs after they have had their lives turned upside down by this devastating epidemic. I have said repeatedly we will get through this together and the Kentucky Colonels are making that journey easier for some struggling Kentuckians."
He urged others to follow the Kentucky Colonels' lead and donate to the Team Kentucky Fund.
Unemployment insurance update
Beshear and Josh Benton, deputy secretary of the Kentucky Education and Workforce Development Cabinet, provided an update on the unprecedented number of jobless claims in the commonwealth.
"We are processing more claims than ever before and sending out more payments than ever before," the governor said "But I know that many of you out there still haven't gotten the service that you need. That is our fault and we are working through it. We will help, we will get to you and we will explain the glitches as they come in a transparent and honest manner."
The total claims made since March 16 stands at 521,592, Benton said. A total of 453,025 Kentuckians have been paid just over $149 million in benefits since April 5.
Since April 9, 156,931 jobless Kentuckians have received an additional $600 per week in unemployment benefits; a total payout of nearly $140 million.
Read about other key updates, actions and information from Beshear and his administration at governor.ky.gov, kycovid19.ky.gov and the governor's official social media accounts Facebook, Twitter and YouTube.
The Centers for Disease Control and Prevention encourages people to follow these steps to prevent illness. Kentuckians who want advice can call the state hotline at 800-722-5725 or call their local health care provider.
By Ken Howlett, News Director
Contact Ken at ken@k105.com