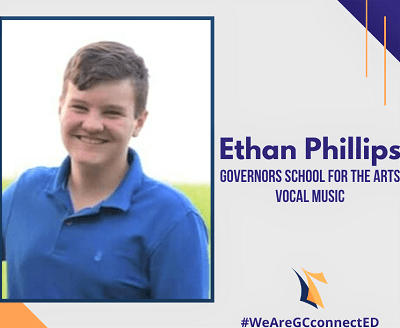 Even though school has been cancelled for the remainder of the term, three Grayson County High School students were recently honored with acceptance into a prestigious music program, and for being great community leaders.
Grayson County High School junior Ethan Phillips has been accepted into the Governor's School for the Arts, Vocal Music program. Ethan's talent, commitment and effort have earned him this honor, according to school officials, as he is one of only 256 student-artists across Kentucky selected to participate in the prestigious and highly selective summer program.
Congratulations are also in order for high school students Josie Decker and CJ Terven, as they have been awarded the Kentucky Family Career and Community Leaders of America (FCCLA) Agnes Foster Golden Horizon Award for outstanding leadership.
Josie and TJ are two of only 12 recipients selected statewide.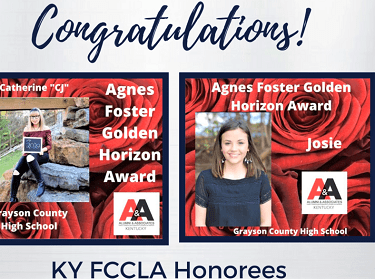 By Ken Howlett, News Director, and Grayson County Schools
Contact Ken at ken@k105.com