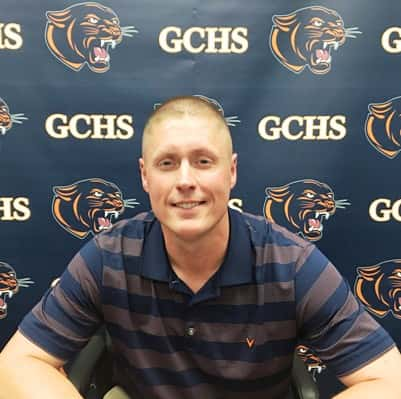 Over the last several days, Grayson County Schools leadership has met with student and community leaders and formed a plan to help celebrate the Grayson County High School Class of 2020.
On Monday, GCHS Principal Josh Baldwin released a letter from the high school administration team to the Class of 2020 detailing its initial celebration plan. Choosing action instead of complacency, Baldwin and his staff, as well as central office staff, have formulated step one of the commemorations of the Class of 2020 with a parade "to end all parades."
The full text of the letter to the GCHS senior class is as follows:
Wow … what a roller coaster of emotions we have been through this past month and a half! When the last bell rang on March 13, no one could that foreseen that it would be the final in-person farewell of the school year. We've missed you! And you've missed out on so many of the traditional "rites of passage" and memories that you've looked forward to for twelve years.
You've wanted things to be as they've been for all the Senior classes before you. But life had different plans. Plans not in your control, not in ours. What is always within our control, however, is how we choose to face these challenges, and those that meet us throughout life. During your time at GCHS, and especially in these past weeks, you've shown time and time again that you're up for the challenge.
As you move through college, your careers, building lives, growing your families, reaching your goals and dreaming new dreams, you'll look back on this period and see that it was all for something, it was part of the grand plan that life had in store for you at this moment in time. Maybe that doesn't make any sense to you now. But someday, you'll see how this time has prepared you to confidently take on whatever comes your way. With grace, with honor, with resiliency, with courage, and always with that true Class of 2020 spirit.
It's always in how we choose, and Class of 2020, we choose to celebrate … YOU! We have several surprises for you up our sleeves with many details to come, but for now – and just for starters – we want you to mark your calendars for a Senior Send-Off Celebration, at 10 a.m. on Saturday, May 16.
This will be the parade to end all parades, with a route starting at Southgate Mall, heading over the bypass through town and concluding at GCHS. We're inviting the whole county to come out, cheer you on and celebrate with you! The event will be live streamed on K105 and available for viewing later. We will have event details and guidelines coming to you very soon.
Current Federal, State and CDC guidelines for large gatherings and social distancing, unfortunately, do not allow us to hold a traditional graduation to conclude the school year. We know how disappointing this is for you. It's disappointing for us, as well.
Know that we are committed to you, Class of 2020! We do look to schedule a more traditional graduation event, even prom, with the understanding that ALL limitations associated with COVID-19, including social distancing, have been lifted. As with everything associated with plans made in these past weeks, things can change and there's always HOPE!
Until then, we want to end the year in a special way for this special class, with a safe and fun celebration that recognizes your many accomplishments, and includes this wonderful community that has supported you the entire way!
There will be much more to come in the days ahead as we celebrate the Class of 2020 together. This is your time to rise. This is your time to shine your light. This is your time to show the world how you will choose to #MakeYourMark.
Signed: Your GCHS Administration
By Ken Howlett, News Director
Contact Ken at ken@k105.com