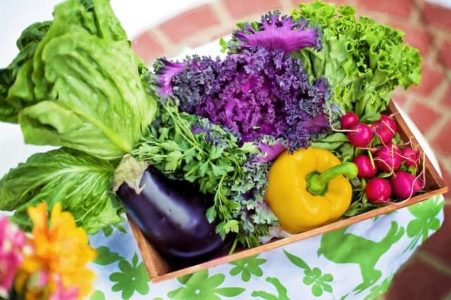 The community always looks forward to the opening of the Grayson County Farmer's Market!  And while the Market is opening a little later this year, it will open with a different look and some changes.  We recognize the importance of access to, and the availability of, locally grown produce, especially at a time when it seems that there are limitations set upon us in many different ways.  With Covid-19 there are new guidelines that must be followed, and we are very happy that the Market is considered essential.  This is especially important for those that receive WIC and Senior Vouchers, which can be used at the Farmer's Market.
The Farmer's Market will open on Saturday, May 30 at the Indian Hills Shopping Center parking lot in Leitchfield.  The Market will be open every Wednesday and Saturday at this location, from 6:30 a.m. until sellout, which is generally by 12:00 noon.
The Farmer's Market vendors will be doing everything possible to keep you safe while you are shopping, and will operate under strict safety and cleanliness guidelines.  The guidelines set in place are designed for your safety and theirs, so that you may have a safe and positive shopping experience.
We will have signage posted at the Market so you will know what the shopping procedures are and what you are supposed to do, but we wanted to make you aware of some of the changed in advance.  Here is a partial list of some of the guidelines that must be followed when shopping at the Farmer's Market:
If you're sick or don't feel well, don't come to the Farmer's Market – Stay at home until you're well.
All Farmer's Market customers must observe Social Distancing guidelines while they are in effect.
You must wear a mask.
Only ONE customer, per family, will be allowed to shop at a time; please be patient and wait for your turn.
Do not touch produce! If you touch it – you must buy it.  The vendor will take your order and bag your produce for you.