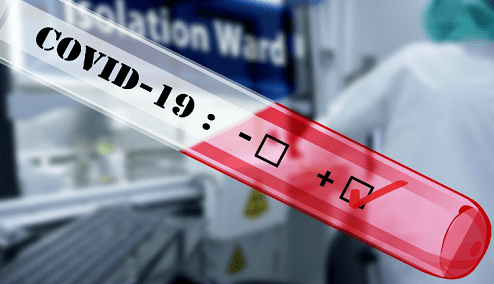 One newly confirmed coronavirus (COVID-19) case has been diagnosed in Grayson County, with one new death also reported.
The Grayson County Health Department and Judge-Executive Kevin Henderson made the announcement Thursday afternoon.
The newest coronavirus victim is a 64-year-old woman and resident of Spring View Nursing & Rehabilitation. The county now has 92 confirmed cases of the virus, but only six newly reported cases over the last 72 hours.
The newly reported death increases the county's death toll to six. Henderson said details concerning the latest fatal victim of COVID-19 will be released on Friday.
Five people are currently hospitalized with the virus.
A total of 650 tests have been administered in Grayson County with 514 of the tests returned negative. Forty-four test results are pending, and 28 (30.4 percent) victims have recovered from the virus.
Of the county's 92 cases, 43 are residents of Grayson Nursing & Rehabilitation and 15 are employees. Twelve Spring View Nursing & Rehabilitation residents have also tested positive.
In total, 70 (76.1 percent) of the county's COVID-19 cases are tied to the county's two nursing homes, while five Twin Lakes Regional Medical Center employees have tested positive for the virus.
A COVID-19 briefing will be held Friday afternoon at 3:30. As always, one can watch the briefing live on K105's Facebook and YouTube pages and be heard on K105.
By Ken Howlett, News Director
Contact Ken at ken@k105.com