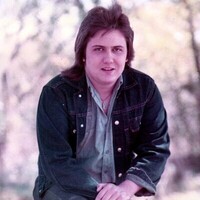 Paul McKnight III, age 62, of Leitchfield, KY, passed away Tuesday, (May 05, 2020) at his home.
He was born on June 06, 1957 in Ashland, KY, the son of the late Paul McKnight II and Glossie Risner Gaskins.
He worked as a respiratory therapist, and is survived by his daughter, Crystal McKnight and his son, Joshua McKnight, both of Clarkson; two grandchildren, Brady Ferguson and Maximus Hayse; four siblings, Tammy Meredith of Leitchfield, Candy Bird (Steve) of Hudson, Timothy McKnight of Ashland, OH, and Teresa Gaskins of Leitchfield. Several nieces and nephews also survive.
He was preceded in death by his parents.
Private Services will be held.