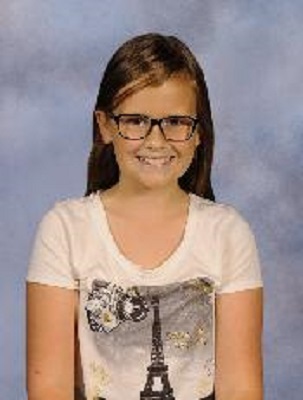 The Grayson County Retired Teachers Association has announced this year's winners of the annual AARP Kentucky Grandparent of the Year essay contest.
The annual contest emphasizes the nurturing relationship between grandparents and their grandchildren, with students highlighting why their grandparent should be chosen for the honor.
The contest is open to all Kentucky fifth graders. A winner is selected from each classroom, with an overall school winner. A county winner is selected from all winning school entries.
This year' awarding-winning essay was written by Wilkey Elementary School student, Tionah Meredith. She will represent Grayson County at the District level. Meredith's essay was also selected as both her classroom and school winner. Other Wilkey classroom winners were Maggie Shepherd and Emelia Thurman.
Caneyville Elementary School classroom winners were Zelma Barton, Addison Cain and Josey Smith, with Barton's essay selected as overall school winner.
At Clarkson Elementary School, Audrey Adkins, Elizabeth Barnett, Elizabeth Haycraft, and Piper Mangan took classroom honors, with Barnett's essay the school winner.
Lawler Elementary School's winning classroom essays were penned by Carter Bernard, Ian Meredith, and Rodney Morris, with Morris taking school honors.
(Photo courtesy of Grayson County Schools)
Grayson County Schools