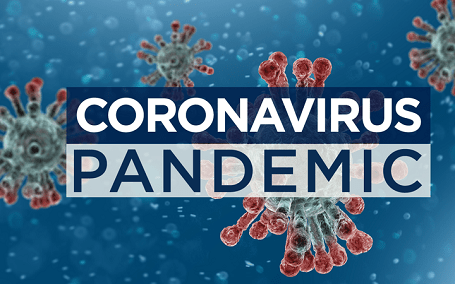 Grayson County officials announced on Thursday that two Grayson County residents have died after contracting coronavirus (COVID-19).
The newly reported deaths were an 82-year-old man and 95-year-old woman, according to Gov. Andy Beshear, who mentioned the deaths during his daily briefing. The new deaths are connected to nursing homes, Beshear said, although the governor did not specify which nursing home[s] the deaths are connected to.
The two Grayson County fatal victims were the only new COVID-19-related deaths in Kentucky over the last 24 hours.
The two deaths raise the county's death toll to eight, with all but one of the deaths, a 66-year-old man, connected to Grayson Nursing & Rehabilitation.
Henderson and health officials will have additional information on the deaths at a COVID-19 briefing on Friday at noon. The briefing can be seen live on K105's Facebook and YouTube pages. It can also be heard live on K105.
Two more newly confirmed cases of COVID-19 have been diagnosed in Grayson County, as well, according to Judge-Executive Kevin Henderson and the Grayson County Health Department. The newest victims are a 35-year-old woman and 68-year-old woman.
One of the victims is an employee of Warren County EMS, who lives in Grayson County; the other is a resident of Grayson Nursing & Rehabilitation, according to officials. The county now has 103 confirmed cases of COVID-19.
Of Grayson County's confirmed cases, 46 are residents of Grayson Nursing & Rehabilitation while 16 are staff members. Spring View Nursing & Rehabilitation has had 12 residents test positive along with one employee.
In total, 75 (72.8 percent) of Grayson County's COVID-19 cases are tied to the county's two nursing homes, while five Twin Lakes Regional Medical Center employees have tested positive for the virus.
By Ken Howlett, News Director
Contact Ken at ken@k105.com