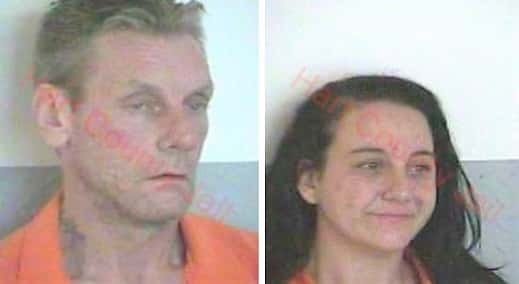 An accident on I-65 in Hart County has resulted in drug trafficking charges for two out-of-state suspects.
On Monday, the Hart County Sheriff's Office and a Fish & Wildlife officer responded to an accident at the northbound 67 mile marker of I-65. Hart County Sheriff Jeff Wilson said police "discovered a pipe typically used to smoke narcotics inside the vehicle."
While searching the vehicle and suspects, police found cocaine and two unidentified drugs.
The suspects, Michael J. Biegaj, 50, of Oregon, Ohio, and Lea M. Williams, 30, of Toledo, Ohio, were arrested and charged with trafficking in a controlled substance (cocaine), possession of a controlled substance (drug unspecified), illegal possession of a legend drug (prescription drug), and possession of drug paraphernalia.
They were lodged in the Hart County Jail on $50,000 cash bonds.
Assisting the Hart County Sheriff's Office and Kentucky Fish & Wildlife with the investigation were the Greater Hardin County Narcotics Task Force and Horse Cave Police Department.
By Ken Howlett, News Director
Contact Ken at ken@k105.com