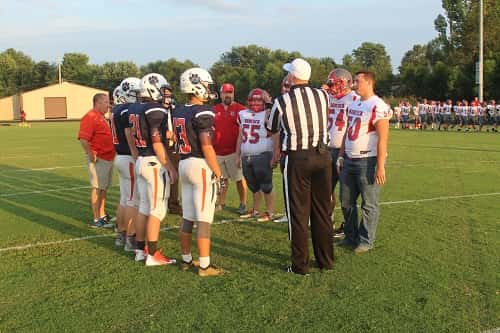 In a virtual meeting on Thursday afternoon, the Kentucky High School Athletic Association (KHSAA) gave an update on how high school athletics can operate this summer.
The first decision was to eliminate the scheduled dead period. Originally, this was supposed to run from June 25th-July 9th, but the Board of Control voted 13-5 to eliminate this for this season only. Multiple members of the board recommended this move after expressing concerns about restarting June 15th to only have to stop again 10 days later.
The members against the decision said that they voted against the measure after hearing concerns from parents on even allowing their children to begin practicing in the middle of June.
In addition to the elimination of the dead period, the board moved to allow for coaches to begin having face-to-face interactions with players beginning on June 1st. These interactions must be in conjunction with Kentucky Governor Andy Beshear's orders on keeping gatherings under 10 people and are not allowed to constitute practice or conditioning.
Beginning on June 15th, the KHSAA is following Beshear's recommendation, in allowing for high contact sports (football, soccer, volleyball, etc.) to begin workouts with low contact sports (cross country, golf) to be allowed to begin practicing.
On June 29th, low contact sports will be allowed to begin competitions.
The board said that any further discussions would be tabled until next month. Commissioner Julian Tackett said that the information he receives changes daily adding that "If (future) decisions had to be made today, they probably wouldn't be what everyone would want."
Currently, the first Grayson County scrimmage/game scheduled is August 3rd for the Lady Cougar Soccer team with football having scrimmages scheduled on August 7th and volleyball on the 11th.
A complete thread of information from the meeting can be found at this link. You can rewatch today's meeting in its' entirety by clicking here.
By Sam Gormley, Play-By-Play Announcer/Local Sports
Reach Sam at sam@k105.com