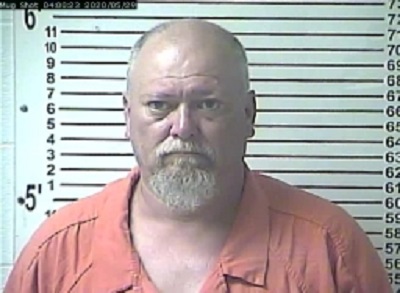 An intoxicated Cecilia man has been accused of trying to run over an Elizabethtown police officer during a high-speed pursuit.
Tony R. Thompson, 49, ran a red light on Ring Road Thursday night and when police attempted a traffic stop, Thompson pulled into a gas station and moved into the passenger seat of the vehicle, according to a report by The News-Enterprise. Thompson displayed slurred speech and police observed several open containers of alcohol in the vehicle.
When officers ordered Thompson to step out of the vehicle, he moved back to the driver's seat and sped away. Speeds reached 85 miles per hour as Thompson fled, with the suspect running off the road several times during the pursuit, the newspaper reports
Thompson then left the roadway and struck a tree, and as police converged, he drove his vehicle toward and struck an officer who had exited his cruiser. The officer had a "visible abrasion" on his left arm from the encounter, according to the arrest citation and reported by the newspaper.
Thompson continued fleeing when he hit a fire hydrant and a cattle gate before eventually spinning out of control. Thompson's vehicle entered a ditch before he fled on foot. Police, though, quickly caught Thompson as he continued to resist arrest.
The suspect was arrested and charged with his fourth DUI since 2014 (aggravating circumstances), second-degree assault (of a police officer), third-degree criminal mischief, two counts of fleeing or evading police (in a motor vehicle, on foot), resisting arrest, driving on a DUI suspended license, and disregarding a traffic control device.
Thompson is being held in the Hardin County Detention Center on a $10,000 cash bond.
By Ken Howlett, News Director
Contact Ken at ken@k105.com